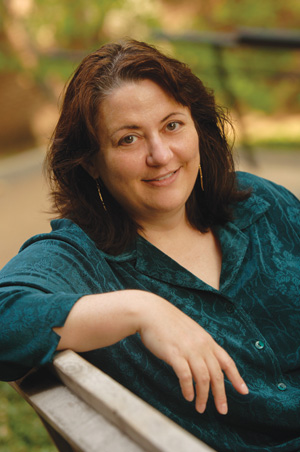 Expanding on her exceptional career as a researcher, educator and administrator, Dawn Iacobucci has been promoted to the post of Associate Dean for Faculty Development at the Owen School. She has responsibility for all faculty evaluation, promotion and tenure recommendations and closely collaborates with directors of the school's degree programs on curriculum development.
"Dawn has fully lived up to her advance reputation as an exceptional researcher and educator," says Jim Bradford, Dean of the Owen School. "In accepting this role, she is demonstrating her personal commitment to service and a shared vision of elevating our standing in the eyes of the university, the academy and the business community."
Iacobucci, the E. Bronson Ingram Professor of Marketing, is a renowned expert on networks, customer satisfaction and service marketing and quantitative psychological research. She has consulted extensively for several top companies in the United States, and her work has been recognized with numerous distinctions, including a National Science Foundation Award and the 2008 Dean's Award for Research Impact at Owen.
She is the author of more than 50 papers and books, including Marketing Research: Methodological Foundations, the lead marketing research text in the industry, and the forthcoming textbook Marketing Management, which has already received wide acclaim.
Iacobucci is taking over for Bill Christie, the Frances Hampton Curry Professor of Management. Christie remains the Faculty Director of the Executive MBA Program and has resumed his full-time teaching and research.